In the College of Communication, Fine Arts and Media (CFAM), our students find the right balance of academics and application to prepare them for their career. At SACAC, you will be exposed to unlimited possibilities, through interaction with industry members and academicians, a location that leverages the best of New Delhi and mass communication and media arts courses that encourage experiential learning off campus as much as on it.
The SLCC School of Arts, Communication and Media provides the pathways for you to create and express your narrative, whether you're seeking to jumpstart your career in the creative industries, compliment your academic schedule with engaging courses, or experience personal enrichment.
The College provides students in the program state of the art computer labs allowing each stu-dent to have an individual work station, a study room for the realization of individual and team work, Video and film studio equipment provided including digital cameras, microphones, and other relevant material, and the most up to date digital editing software.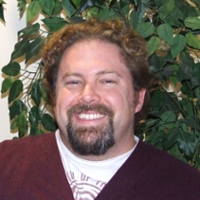 Students have the option of completing an additional major from the Faculty of Arts and Social Sciences Table A or from another Faculty within the University as permitted. Here at the School of the Arts and Communication, we pride ourselves on educating students for the highly diverse employment opportunities of the 21st century. Students cannot take a major or extended major in Journalism and Mass Communication (towards the BA component).
Our programs blend emerging practices with traditional communication so you can set yourself up for a career in the new media landscape. The Bachelor of Arts (Media and Communications) honours year is both a preparation for postgraduate study and a capstone to an undergraduate degree. Students must complete 78 credit points (cp) in compulsory Media and Communications units of study. Our courses are delivered at our Mount Lawley and Joondalup campuses, with Arts and Social Work also available at our South West Campus in Bunbury. This module will introduce students to the broad range of key concepts, debates and skills necessary to undertake further study in Media and Communication.